FREELANCE GRAPHIC DESIGNER
What is graphic design?
First of all, I am a freelance graphic designer. My activity is graphic design. That is to say, creating and producing visual content. Thus, I develop strategies and modes of visual communication. This in order to transmit information to a specific target.
My main characteristic: I am a freelance graphic designer but above all multidisciplinary. Indeed, my expertise is not limited to a particular specialty or sector. Thanks to my experience in projects of all types, I have developed a sharp expertise in graphic design. Whether it is in branding, but also in marketing and advertising graphic design. As well as in packaging design, publishing, UI, web and motion design...
Another of my characteristics: a 360° approach to graphic design. That is, the art of combining and mobilizing a range of media to convey a message. Whether it is for companies or individuals, I offer a dedicated support.  This allows me to develop an effective multi-channel strategy. Adapting to your needs and accompanying you, while optimizing your communication.
My graphic designer background
To begin with, I am a professional in graphic arts, but also and especially in visual communication. As a freelance graphic designer, I am self-employed. I have several strings to my bow: Indeed, I combine not only a creative profile, but also a technical profile. I have two decades of experience in creating and accompanying graphic projects.
Over the years, projects and technological developments, I have enriched my field of expertise. At first as a print designer, then in a second time I expanded my creative and technical fields to the field of web design. Finally, in the last few years I have evolved towards UI design, video creation and motion design. Thus I combine and use all mediums, in order to design and develop visual content. Graphic design creations that deliver messages or convey meaning, emotions, or information.
Above all user-centered, I create and develop communication tools, fixed or animated. Whatever the medium, I design visual communication elements for a client and for a target.
Tailor-made graphic design
I essentially deliver a tailor-made graphic design service: Because each project is different, and is also the occasion of a new collaboration; but also because, to each client a specific approach and objectives. That's why each project is an opportunity to create an original graphic design.
In accordance with the requirements of my client and the specificities of the target, I create on demand tools that facilitate communication.  Thus, I develop your distinctive signs in order to offer you maximum visibility. As I deploy your universe, I assemble the essential ingredients for a memorable brand experience. In short, I provide an answer to your marketing and communication needs.
In order to highlight your business, I offer a service of personalized content creation. Thus, I create communication tools that resemble you but especially tools that reach your customers and prospects. Always consistent with your strategy, I reveal your uniqueness on the one hand, while delivering your message on the other hand. In other words, to be seen, noticed, and understood, as much for the content as for the form.
BRANDING
First of all, let's look at the central element of the marketing strategy, i.e. the brand. Indeed, it should be noted that the brand is the symbol that defines a company or a product. In order to deploy your universe, and to make your brand live, I create a unique visual identity. I create your logo(s), I elaborate your graphic charter. From these elements of branding, I am able to decline your identity on all digital and print media. I work as much on the creation of a brand, as on the redesign of a pre-existing visual identity, but also on the declination of an existing brand.
PRINT DESIGN
Even though digital is a major part of the marketing strategy, print communication is still an essential element. Indeed, in the real world, information exchanges are mainly materialized via printed media. Whether it's signage, packaging, printed advertisements or any other medium that is intended to be printed, I have a perfect command of all the stages of the graphic chain. That is to say, I deliver products that meet the required standards and specifications. Whether it is in the first stages of creation and design, but also at the level of the realization of products in conformity with the order and ready to print, and finally the follow-up of production, I coordinate all the stages of the project until the delivery of your marketing tools and printed communication. I offer a graphic design print service, that is to say turnkey products, and ready to use.
MOTION DESIGN / VIDEO
Because video is now an essential and central element of communication, and because graphic design also extends to video, I compose your video content in line with your image and your message. It must be said that video is an attractive media, which allows first of all to gain visibility but also to attract new users via the various social platforms.

Also, I conceive and realize animated contents, which combine video images, as well as 2d illustration and animation, but also sound, and typography. Moreover, the creation of animations in motion design allows you to convey your messages, while reinforcing your marketing and communication actions. Graphic video creations that will transform a complex content into a simple, visual and understandable by all but also and especially a content format that performs particularly well with users of social networks.
UX/UI Design
Finally, because graphic design also concerns the digital world, I develop interactive visual content. Above all, I ensure the visual coherence and the ergonomic and functional homogeneity of the product, whether it is an application or a website, a mobile application, a software, an interactive terminal or any other digital product or service. I deliver UI Design (User Interface) services, i.e. the graphic design of user interfaces. My skills in UX Design (User eXperience) also allow me to apprehend the aspects of user experience and perception, and in a global approach, to consider the product as much in a "scientific" approach as on the so-called emotional aspects of the graphic interface.
WEB Design
I also develop your web content, web design: whether it is the creation, the redesign or the "simple" update of your site. Also, I realize functional products: such as micro-sites, showcase sites, e-commerce, landing pages under WordPress. I mainly use this CMS interface because the WordPress interface allows to create easily manageable web content with robust features. But I am also able to work on other CMS interfaces depending on the project and client preferences.
A service for companies and individuals.
If it is true that the profession of freelance graphic designer is not always well defined by the general public, graphic design is nevertheless omnipresent in our daily lives.
Whatever the type and the size of your structure, and whatever your activity and your sector, I answer your needs in communication. Indeed, whether for a company or an individual, I intervene where you need to communicate. A freelance graphic designer is mainly a B2B provider. The freelance graphic designer is able to accompany the deployment of the communication strategy of a company 
I adapt to the typology of your project. I combine technicality and creativity to deliver the support adapted to your objectives. I deliver a quality graphic design. I listen to you, I accompany you and I advise you in order to maximize the impact of your communication campaigns.
A digital, print and video content creation service.
WHY ME?
First of all, entrusting me with your project allows you to benefit from the agility and reactivity that are inherent to the status of freelance graphic designer. On the other hand, the time of our collaboration, I put at your disposal all my creative and technical expertise to serve your project. My status as a freelance graphic designer also allows me to collaborate and contribute to projects of various types, and for clients from very diverse industries.
a collaborative approach
Thus, each new project is an opportunity to discover and exchange, but it is also a human adventure around the realization of a common project. Understanding the needs of my client, who himself must communicate with his own customers, while being able to provide an adapted solution that meets the challenge of successful communication. In short, to translate graphically ideas or messages, a form of visual rhetoric.
My main mission is not only to offer you a service precisely adapted to your needs but also a flexible and scalable solution. Moreover, I deliver a tailor-made and turnkey service. I am not only a graphic designer, but I also mobilize my skills in marketing strategy, and in particular in digital marketing. Moreover, my skills in design and writing, as well as in project management allow me to be a force of proposal, and to deliver a qualitative service. In short, I offer a personalized service, adapted to your expectations and your budget, and always respecting the deadlines and your specifications.
The benefits of partnering with me
First of all, we have a common goal: to work together to build a development strategy that generates value. But also to make your brand live and evolve. That's why I listen to you as much as I listen to the world around us. Throughout the project, I exchange with you in a proactive way. This in order to refine the project until its delivery. Thus, in cohesion with your needs, I am the guarantor of the strategic follow-up of the project that you entrust to me.
My mission as a graphic designer
In conclusion, I create and produce marketing or communication content. A service on demand of original graphic creations which are declined on fixed or animated supports, physical or virtual. Beyond the graphic design, I am thus responsible for the management and the follow-up of the projects which are entrusted to me. I am also reactive and always able to offer you strategic support. At each step of the conception to the realization, I exchange with you in order to develop the adequate communication tool.
Please note that my services not only concern a global accompaniment of your brand, but also specific projects. Moreover, in order to ensure a complete follow-up of the project, I also coordinate the various participants involved in its implementation. MY ADDED VALUE
An external overview on your company's projects

A local, on-demand and tailor-made service

A marketing support service dedicated to your company

Management of your projects from the idea to the production phase.

Original Graphic Design creations

Responsiveness, creativity, and flexibility.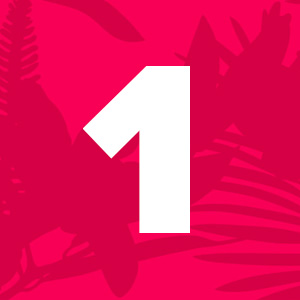 Initial contact.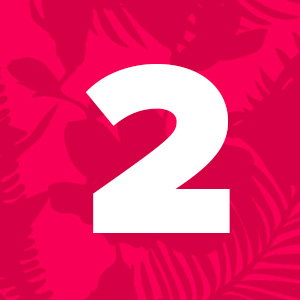 Taking the brief.

Quotation within 48 hours.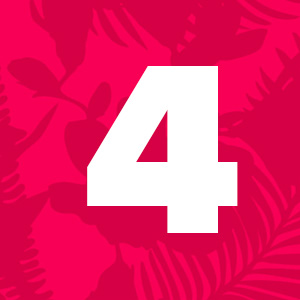 Implementation of the project.

Follow me on social networks ...